Portal:Community
From WebOS Internals
There is a large community of developers around the Palm Pre.
IRC

You can join us anytime on our IRC channels.
We are located on the freenode network, accessible from http://webchat.freenode.net/
Come and join us
Guidelines
See WebOS-Internals IRC Channel Policy.
Other Web Sites
Clicking through to the big picture makes available a full-res 1203x1414 px version. Note that the white areas around the Tux are PNG Alpha Channel Transparency and so will work on any background (except black)

200px pre-scaled version.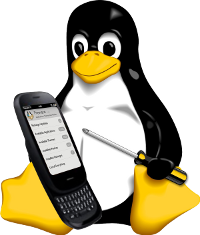 155px scaled version for upper left logo of the wiki